The Casa Justa, an authentic Andalusian experience
L'hostal Casa Justa * (H/AL/00824) re-opened its doors on summer 2014 after being completely renovated and re-furbished. It consists of fourteen bright and spacious rooms, all with air conditioning and en-suite bathrooms. There are 3 terraces offering stunning panoramic views of the mountains and the surrounding village which are the perfect place to take a leisurely breakfast, sunbath, relax, or enjoy a beautiful sunset.
Casa Justa is located in Mojácar's historic village, in a central yet quiet area with a wide range of bars and restaurants within a short walking distance. The Andulucian charm of Mojacar, recently named "one of the most beautiful villages in Spain" is perfectly captured by Casa Justa which is tastefully furnished and decorated and has friendly and helpful staff who aim to ensure that you enjoy your stay with us.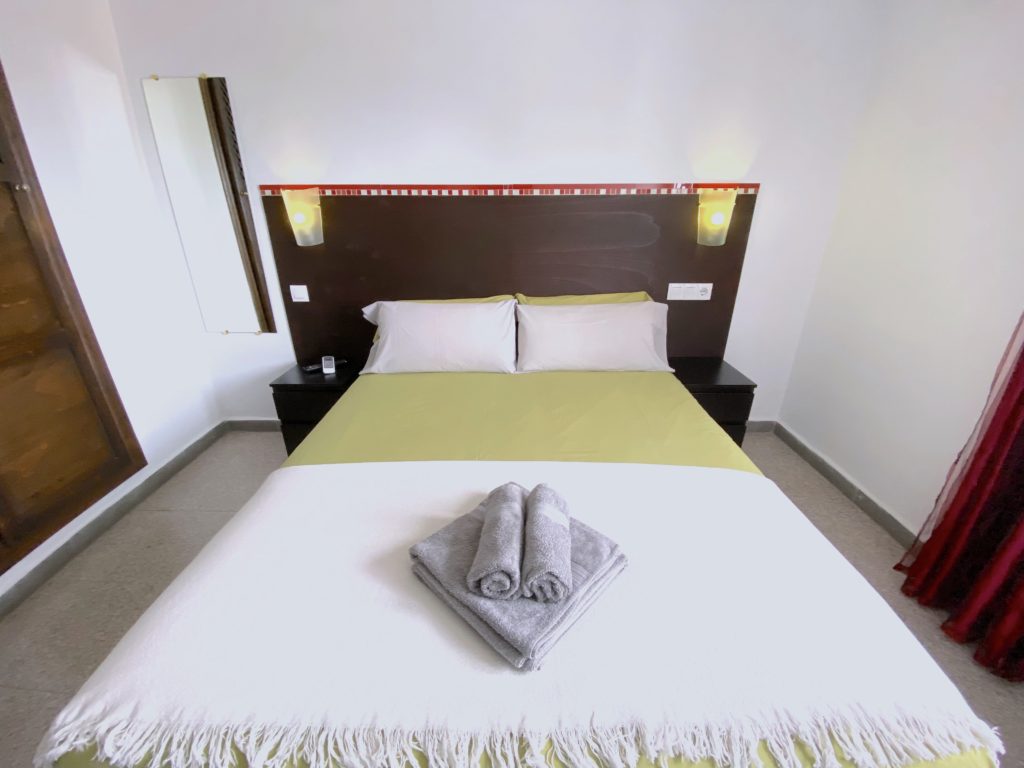 Enjoy Mojacar in its heart, el pueblo
The city of Mojacar is located in the easternmost part of the province of Almeria, to the southeast of the Iberian Peninsula. It is divided into two parts, one located in the heart of the Sierra Cabrera, Mojacar pueblo, and another facing the sea, Mojacar playa and its 17km of beaches and coves. Since 2013, Mojacar pueblo has been part of the network of the most beautiful villages in Spain. The tranquillity of the village sounds in harmony with the hustle and bustle of the beach that make Mojacar accessible to couples as well as families as well as to youth.